Wallpaper* is a Time Inc magazine which gives its readers an insight into architecture, design, fashion, travel, and lifestyle. Wallpaper* not only is the world's most important design and lifestyle magazine brand but also happens to be a client of ours. Focusing on the luxurious creates an obligation for the magazine's digital publications to look stunning as well, therefore Wallpaper* have chosen Froont to create custom pages for their online bespoke projects.
In order to get the most out of Froont, Wallpaper* chose our Froont Publisher plan which gave them even more design freedom without being locked into rigid templates. That allowed Wallpaper* to create pages using Froont while still implementing their own menu navigation and header without the help of a developer, all thanks to the custom code export feature available in the Froont Publisher plan.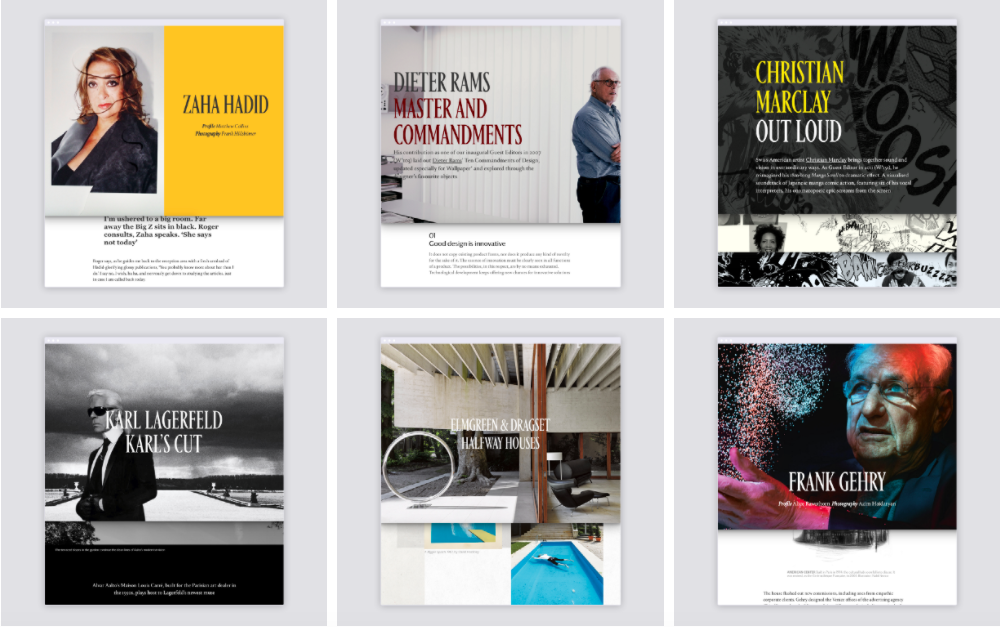 After creating multiple bespoke pages using Froont Publisher, Wallpaper* got in touch with us regarding Wallpaper* 21 Guest editors  —  the largest digital publication in the history of the magazine. The project was planned in order to celebrate the 21st birthday of Wallpaper* magazine in which they would showcase the 21 guest editors, including Karl Lagerfeld, Frank Gehry, Dieter Rams, Zaha Hadid, and others, who have contributed to the magazine in the last 21 years.
For the purpose of the project different custom-made components were built by the Froont team specifically for the new Wallpaper* campaign. From custom cursor images to background sound, these custom-tailored features were implemented in the campaign while still being built exclusively using the Froont platform. The Froont Publisher custom library feature allows Wallpaper* to save these custom-built parts and re-use them in future projects.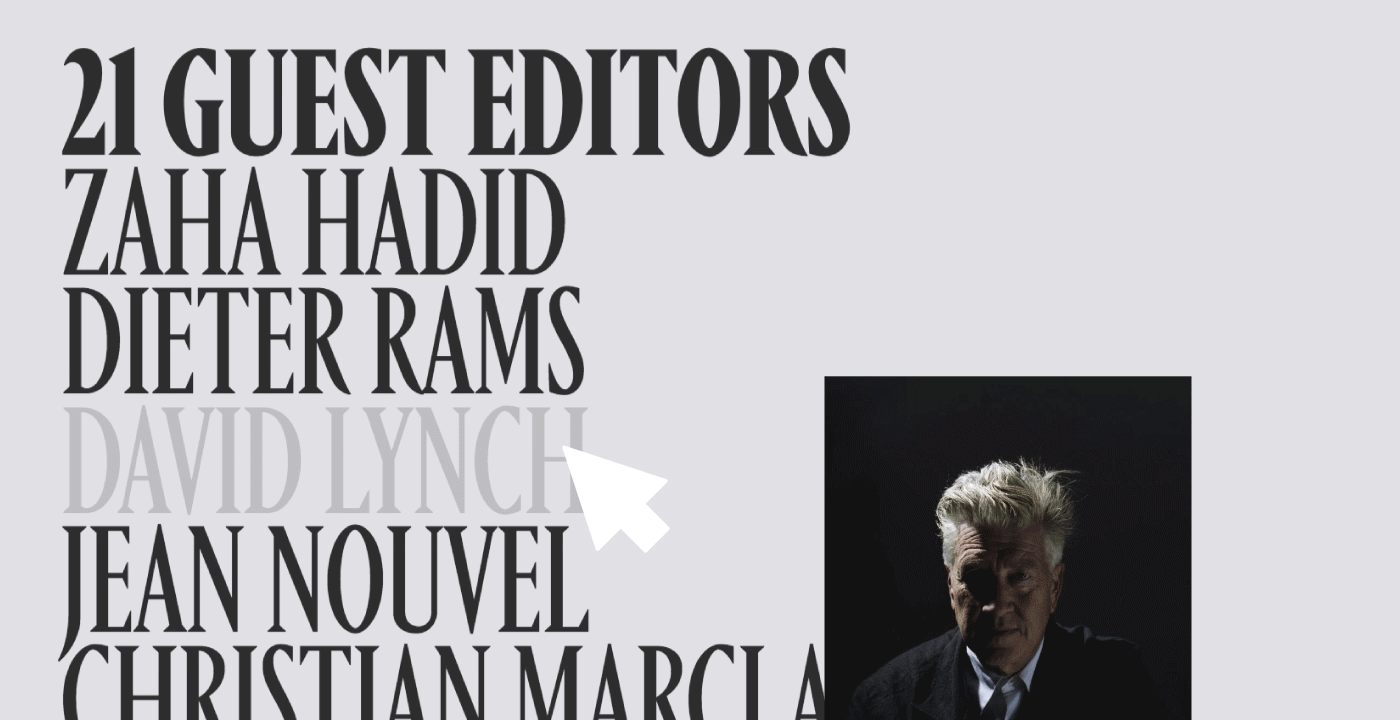 But don't take our word for it. This is what Fraser Clark, Senior Digital designer at Wallpaper*, had to say regarding the partnership:
"Froont was the perfect tool for our biggest ever online project. Flexible and fast, we were able to create 21 pieces of beautiful editorial, using our own typefaces and style treatments. It was also great to visualise pages across multiple breakpoints and the preview function allowed us to test thoroughly on various devices, with no assistance from developers, promoting a streamlined work flow."
Froont Publisher has given Wallpaper* total control and freedom over the final design. All projects support native Wallpaper* page elements like navigation and footer, thus speeding up the process from an idea to a launched project. To engage with their digital audience of around 2 million unique monthly users, we ensure that the experience is flawless both on desktop and mobile devices.
Take a look at the finished campaign here.
If you or your company are interested in creating custom pages like these while maintaining your brand identity, check out Froont Publisher. It allows you to create custom, bespoke or tailor-made pages that easily integrate into your existing CMS. You can have total design freedom without being locked into existing templates, and the output is a static HTML. Contact us at sales@froont.com if you are interested in a demo!